If you and your fiancé are tossing up whether or not to embark on an engagement shoot prior to your wedding day, let us help you with that decision by divulging some of our insider tips and trade secrets that will ensure you end up with phenomenal looking photos.
In our personal opinion, the purpose of an engagement shoot is to celebrate the beginning of a new chapter in a couple's life while capturing the chemistry and love they have for each other, it's also a perfect way to get a little more comfortable and familiar in front of the lens, so that come the BIG DAY, both Bride and Groom can feel totally at ease with having their photo taken and a better bond and connection with the person taking the photos.
Read on to see what some of our top 5 tips are to make sure you get the best results from your images;
1.) Try to relax and be yourselves!
Most people are not used to being in front of a camera so this seemingly simple task can become an issue when trying to capture the best photos. If you're typically a little goofy, then be goofy. If you and your man like to do certain activities together then make sure you tell your photographer about these beforehand so he/she can capture you both doing what you love to do together. The only way to capture the bond that you two have will be to ignore the camera and be yourself. Take direction from the photographer but don't get lost in it, still add your own personal touch to every pose.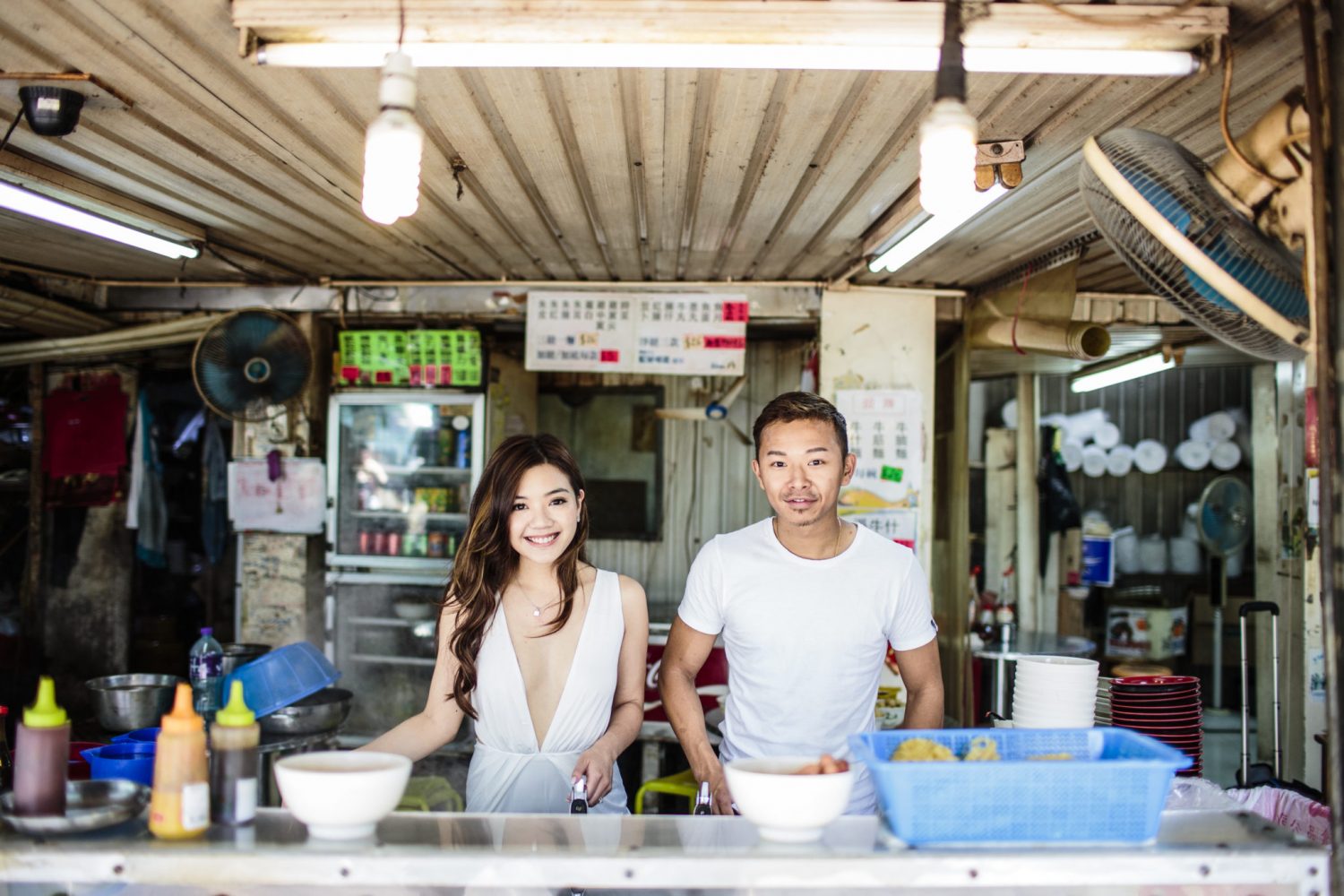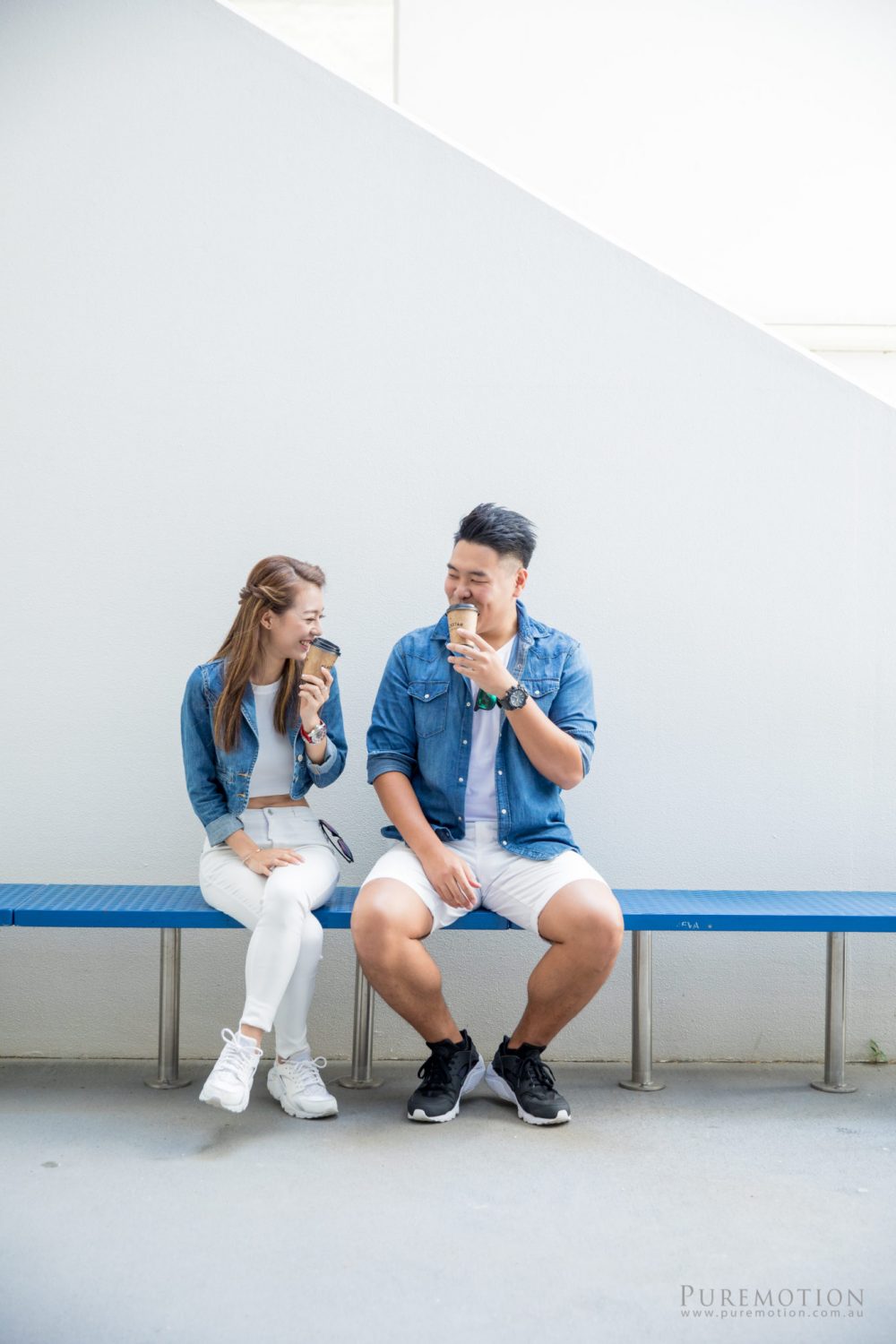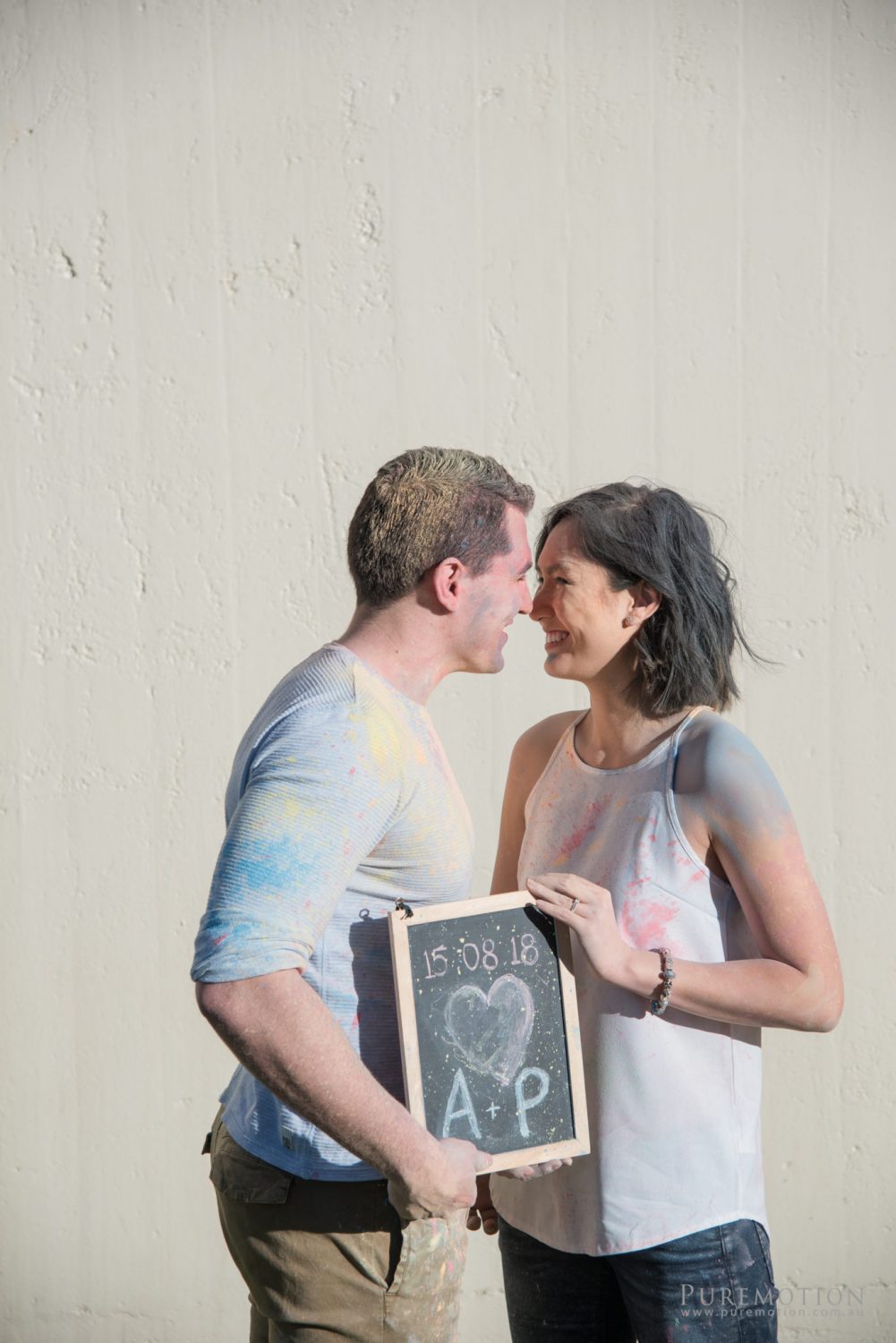 2.) Location is Vital
It's worth giving the location of where you choose to have your photos taken some decent thought, simply because it will be a direct reflection of who you both are as people.
Choose a place that means something to you, reminds you of a time you had together, or portrays what the 'feeling' of the wedding will be like (for e.g.: casual or classic, dramatic or dainty) Not to mention, you will be the most comfortable and relaxed together if you are familiar with the location or if there is a significance to being there.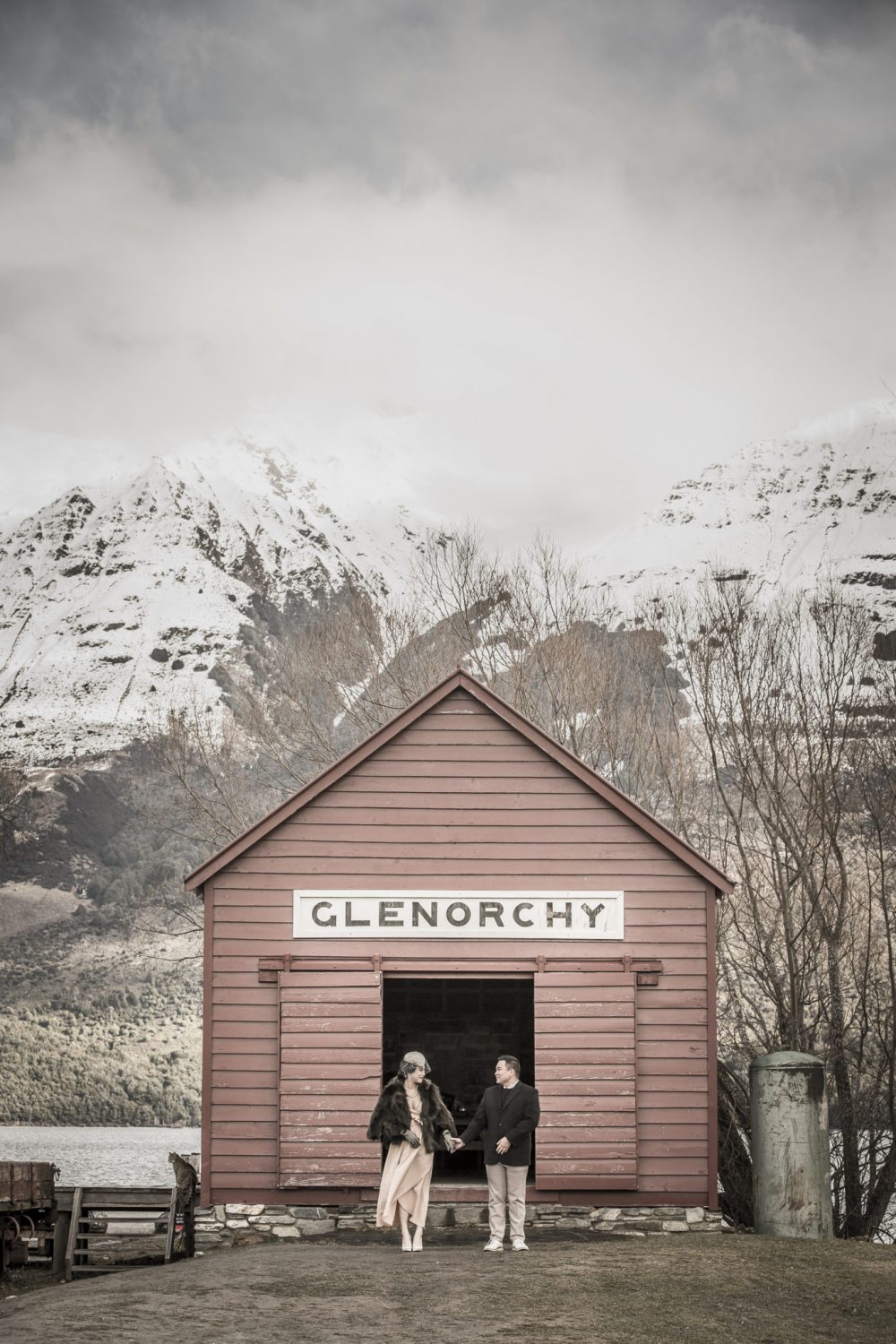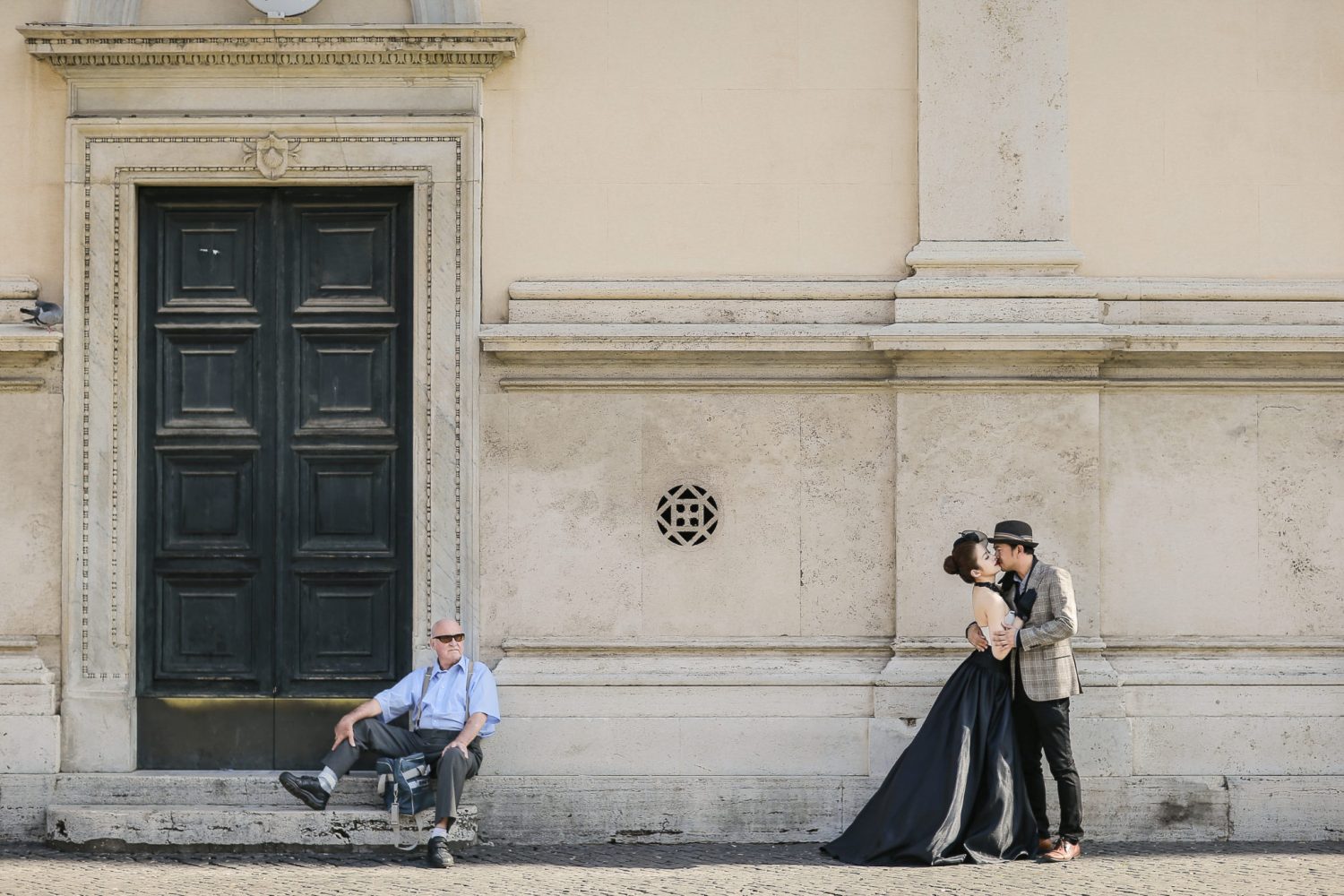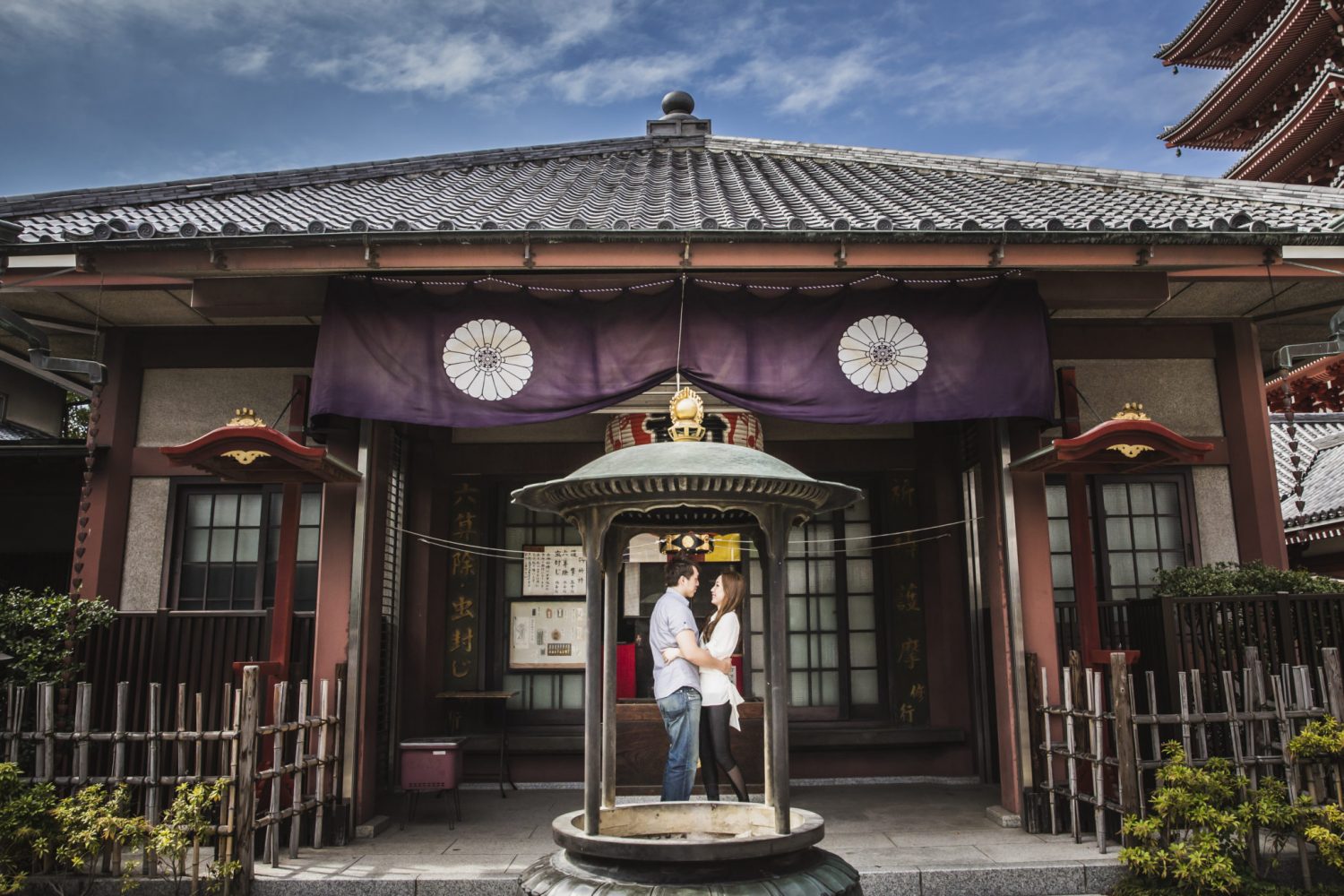 3.) Style and Vibe
Being able to capture your personality through images is a skill that most experienced photographers are able to deliver, however we also rely on the clients to give us a little guidance and direction on what their desired photographic style is for both their Engagement and Wedding day shoots.
For eg: If couple is having a beach wedding and want their engagement shoot to be casual and light hearted, we might suggest a daytime shoot, with lots of natural sunlight, movement and energy, this will help 'set the scene' that prepares their guests for what to expect on their wedding day, a RELAXED and FUN atmosphere, especially if they are using some of the engagement photographs for invitations or wedding website use. Alternatively, some may opt for a more formal or classic approach if their wedding is due to be hosted at a traditional church setting or formal reception venue. All of this information is crucial for your photographer to know beforehand so they can make sure your images are not only in line with your personalities but align with your wedding day theme too.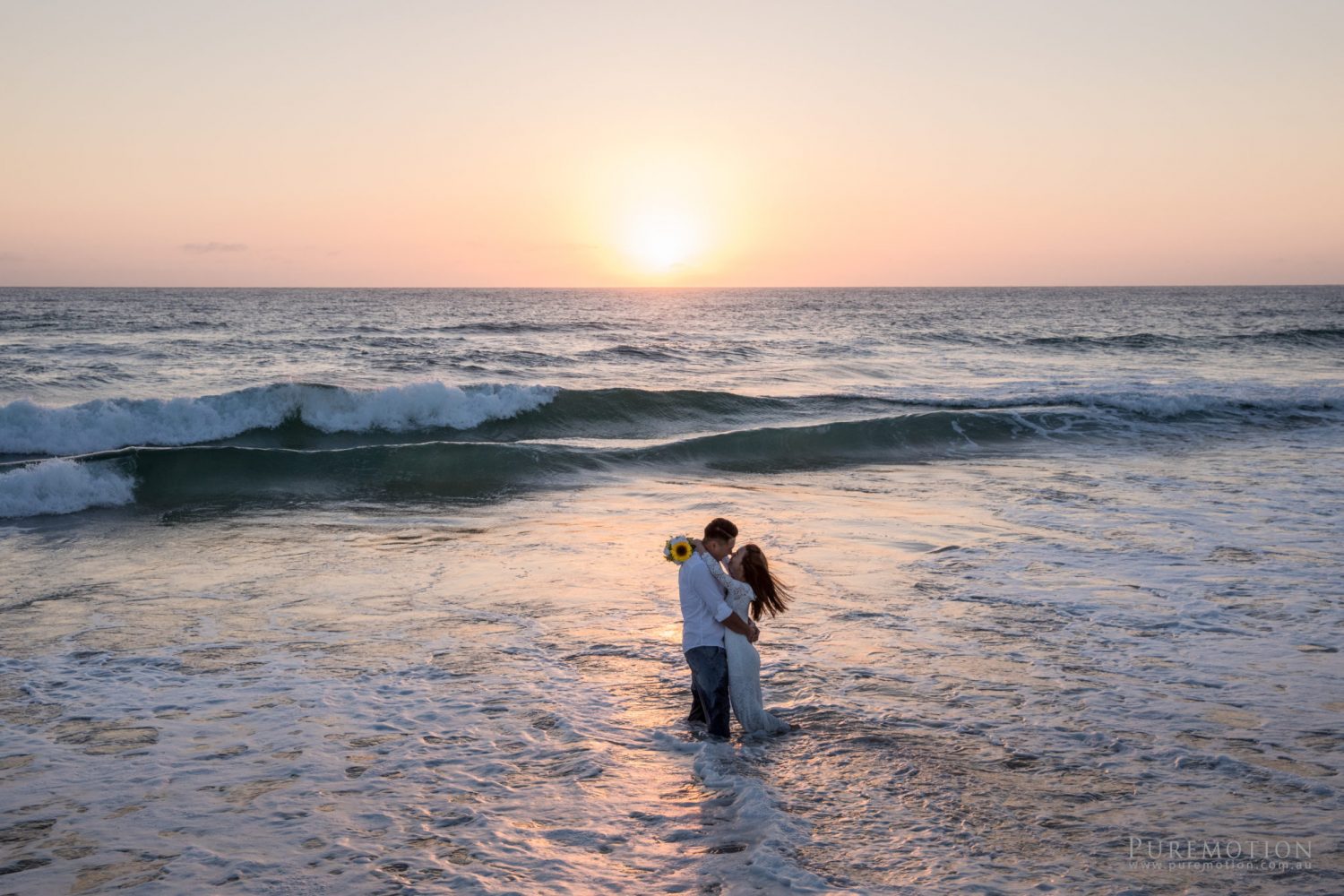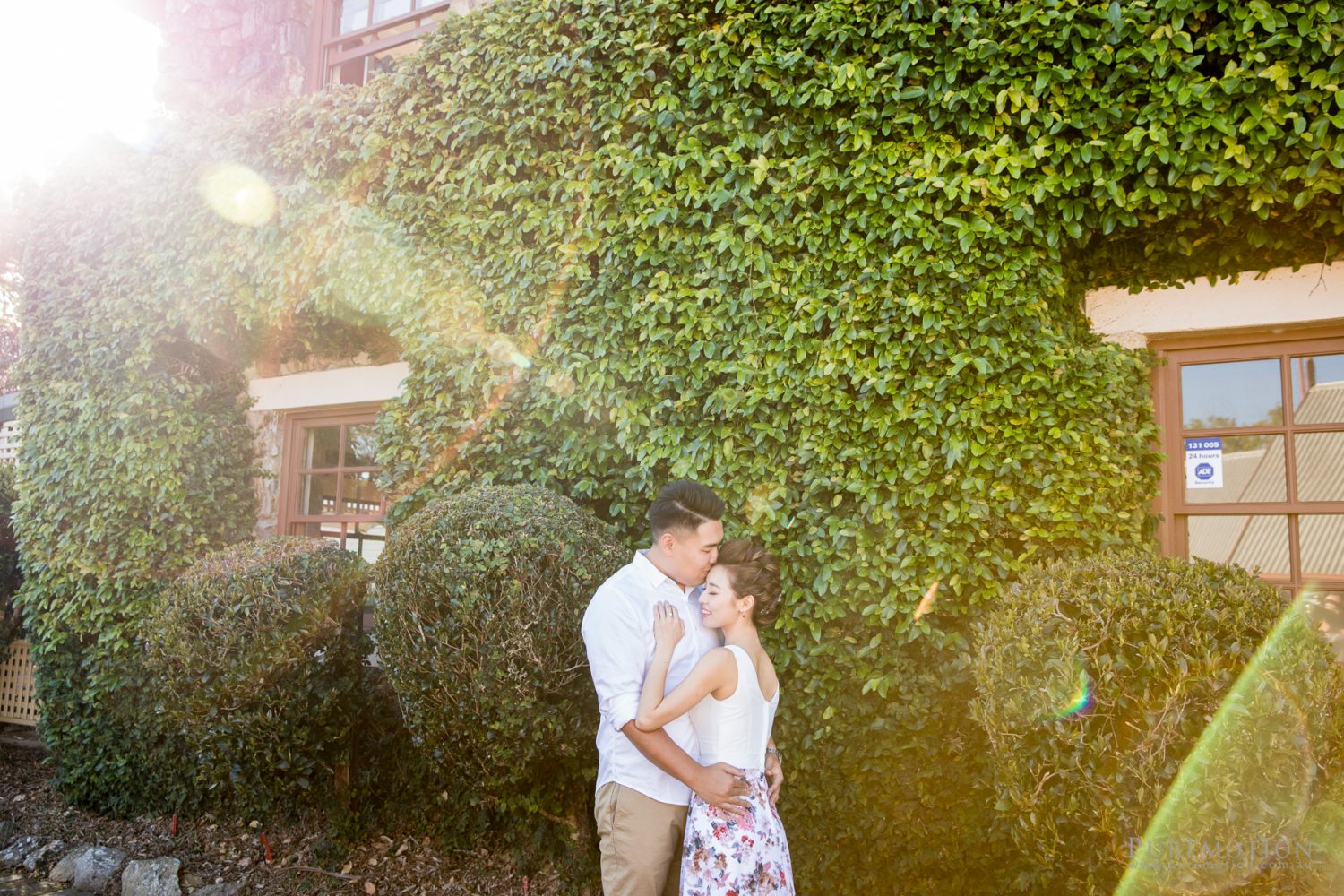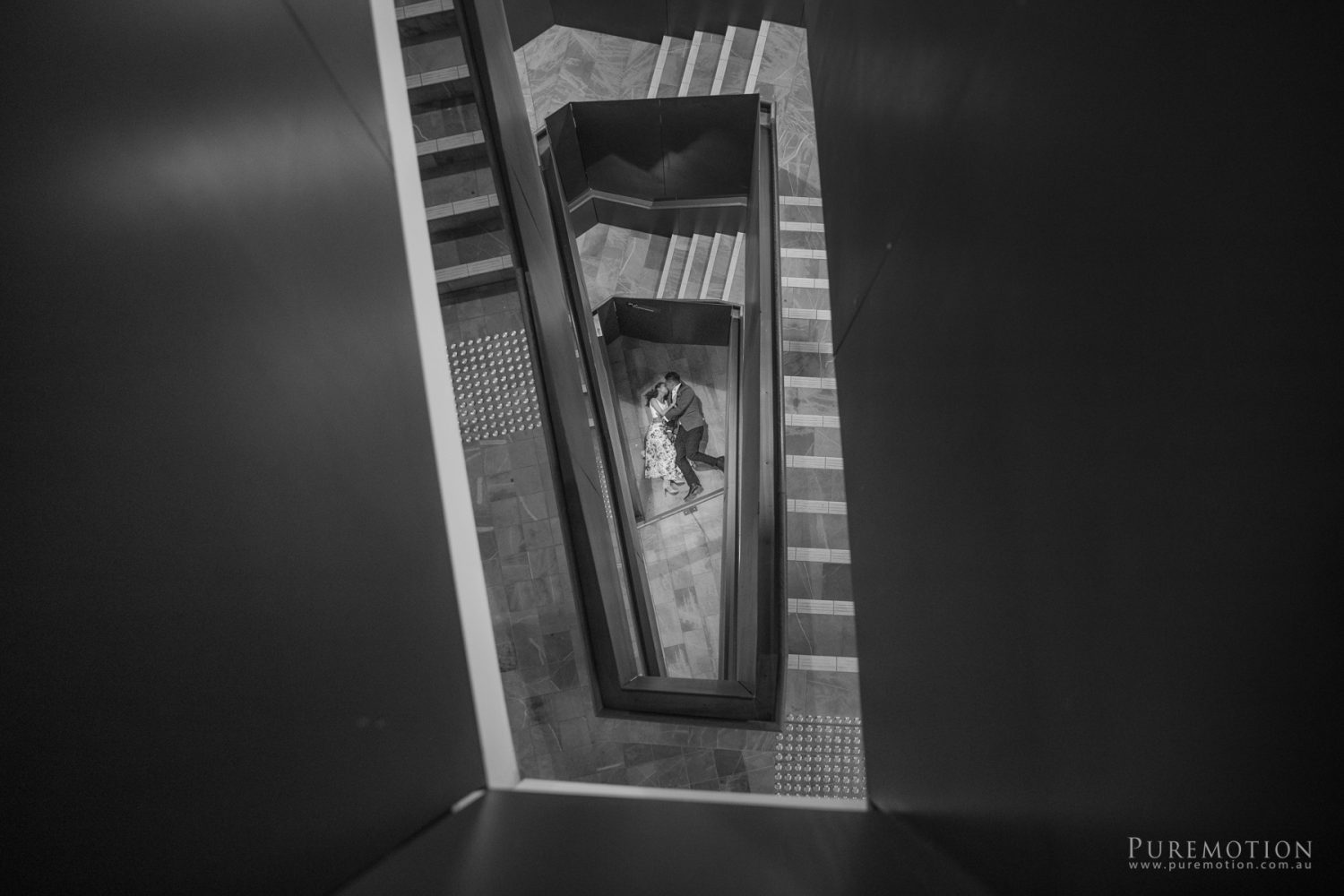 4.) Be prepared
 This is a special moment in a couple's life so enjoy it! Try not to stress too much about every detail of the photos or what angle is best or if your hair is out of place however DO aim to be prepared when it comes to making sure you are happy with what you and your partner will be wearing or if you have any props (ie: Bikes, cars, Pets) as this will all assist in creating the ultimate story.
If you both have a shared love for camping, think about how you can incorporate some fun props or be in a location that showcases this and dress accordingly.
Same goes for making preparations to ensure you are feeling 100% comfortable with your current hair  and make up styling (whether it be a natural look you are going for or something a little more dressy) All of this will be crucial to the end results.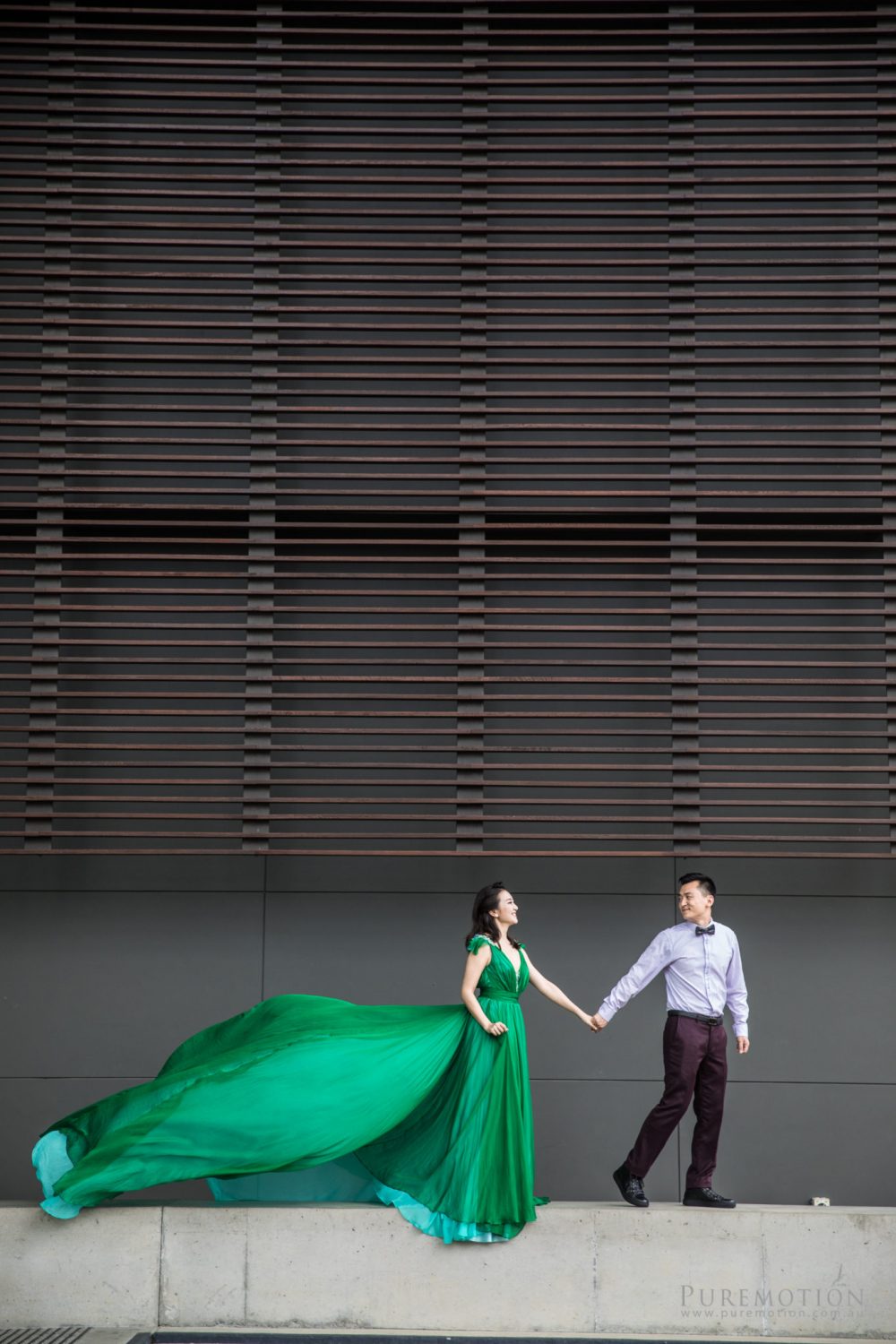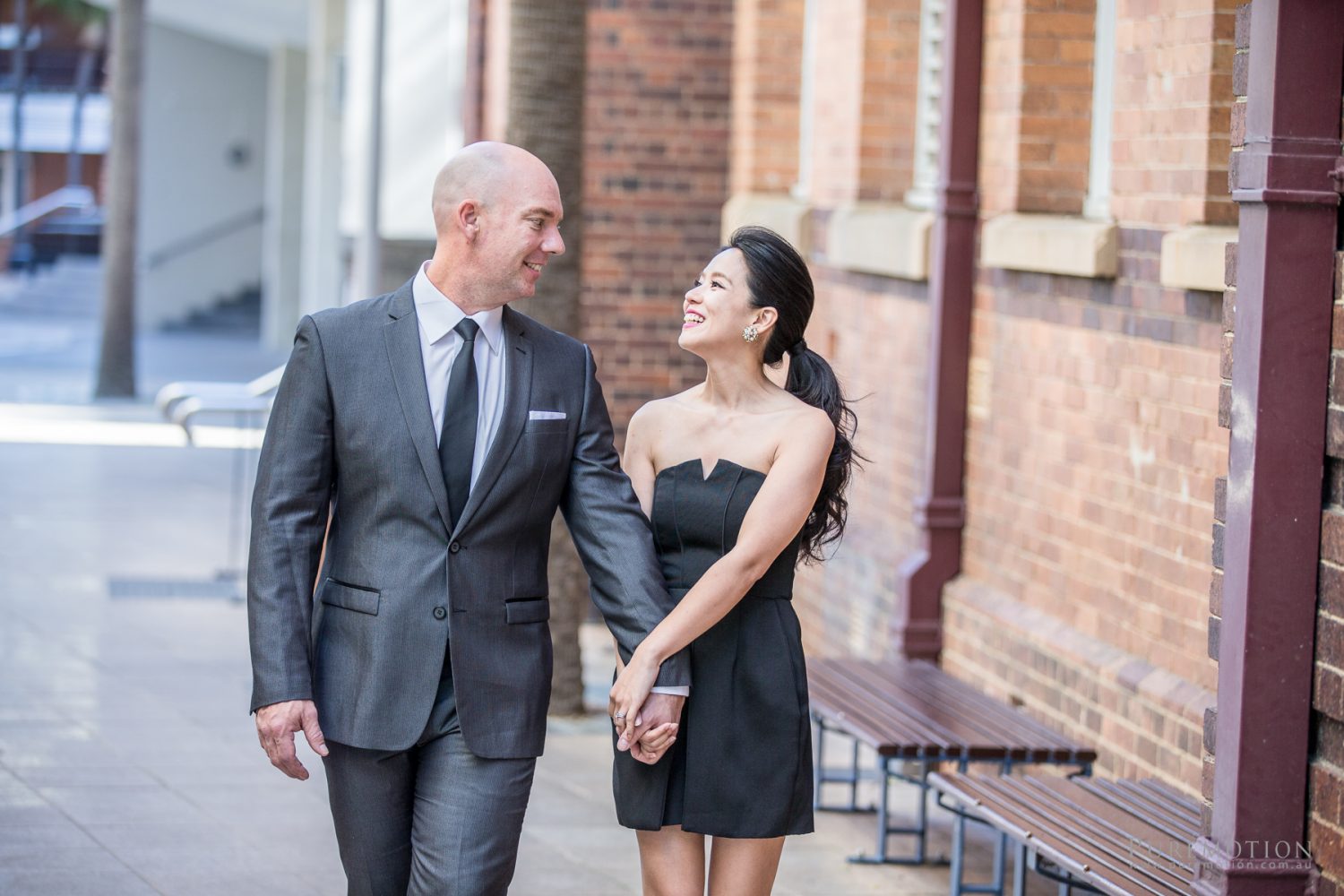 And lastly….
5) Get Experimental
This last one is a big one as an engagement shoot is all about 'testing the waters' before the big day. A chance for you and your fiancé to see which styles of images your photographer took that you preferred and that you felt were the best from the shoot. Was it the candid, natural, relaxed type shots that you loved most, or were those big, dramatic, romantic captures the ones that you both feel are more in line with your personalities. Whichever way you choose to go, make sure you give your photographer this feedback so that he/she can be totally equipped and educated on EXACTLY what your style is so that your WEDDING Photos will be nothing short of breathtaking!