A staggered series, of behind the scenes photos & Q&A's with some of the hardest working people in the Brisbane bridal industry, bought to you by Puremotion Studio.
There is no doubt that a couple's wedding day is by far the most important day of their lives and it's no wonder that brides and grooms-to-be, take meticulous care and consideration when planning for the most momentous event they will ever embark on.
So….we thought it apt to take a 'behind the scenes look' into a 'day-in-the life' of some of the hardest working business owners who's livelihood is largly derived from the Wedding Industry here in Brisbane and find out what they have to say about the Bridal Industry and what it REALLY takes for them to contribute their own unique slice of magic for couples to enjoy on their big day.
Puremotion have wanted to cover this particular topic through a series of telling imagery, that focus on the highly skilled, fiercely dedicated & hardworking individuals who continue to drive the desire and deliver the product that keeps Brisbane brides-to-be, coming back for more and ensures their day will forever be remembered for all the right reasons.
The first business and its owner that we would like to feature in this multi-part blog series is a thriving Brisbane based florist who has a highly respected reputation for delivering only the best blooms to their brides and offering them a service that goes over and above each and every time.
We originally crossed paths with James from Stalks & Stems (www.stalksandstems.com.au) at a little wedding expo that we were both invited to exhibit at and with our stall placed right next to his, we got chatting. Chatting about business, peak seasons and just Weddings in general.
It became apparent to us then that no matter what our area of expertise was, we were all connected by one common love….Weddings!
James and his team at Stalks & Stems invited us to their Bulimba workshop to take a closer look at what a 'day in the life' of being a busy, Brisbane based florist really entails and we also had the chance to ask him some questions to shed a little more light on the 'Secret life of a Wedding Supplier'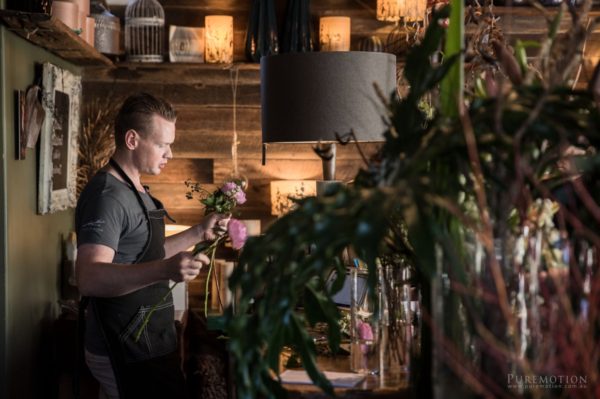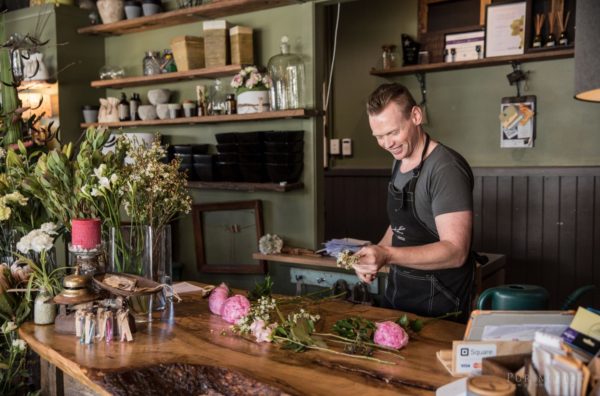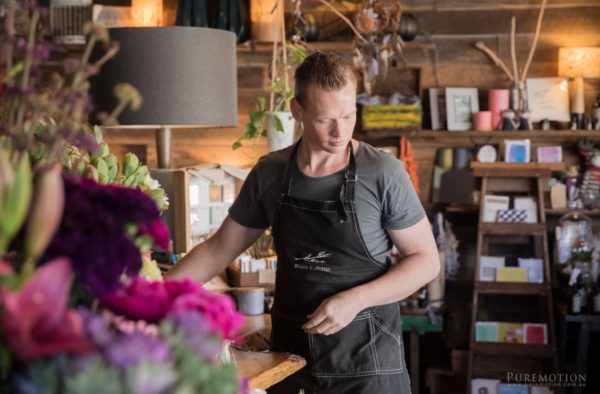 Tell us what it was that inspired you to become a Florist and was there a specific moment when you realised this was your calling?
"I started working for a company that preserved wedding bouquets and framed them when I was a young teenager. I had no formal training – but I was asked to make a little posie bouquet that ended up being featured on the catwalk of one of the bridal shows – 20 years ago – that was a real confidence boost at the time and probably what inspired me to embark on it as a career"
How long have you been doing what you do for?
"I started when I was 14. So 19 years in total"
Working in the wedding industry and directly with brides and grooms to-be, what do you find most rewarding and why?
"We love helping them bring their vision to life. We love bring a part of their special day.
I believe that florals really play a very crucial role in the overall ambience and styling of a wedding and we take that very seriously with all our brides"
Approx how much time goes into each job you do for a wedding?
"It is very much dependant on the size and scale of the wedding and what their taste and requirements are"
What was one of your career highlights as a Florist.
"There are so many highlights in our line of work however one particular wedding still stands out for me and that as a a gorgeous bride and groom who chose to have their wedding day at a Private location on the Gold Coast (which is now called Roverwood Weddings in Maudsland) but it was their sense of vintage/bohemian style that we loved and what we were able to create for them was simple breathtaking"
Where do you find inspiration from and how do you stay up to date with the current Floristry trends for brides and grooms?
"We do a lot of networking within the Australian Floral scene and there really is so much online these days to draw continual inspiration from. We also do a lot of interstate travel to various floral fairs and watch demonstrations and new trending styles that are bought over from international florists who are always doing amazing & innovative things"
Do you have an all-time favourite flower? if so, what is it about this that you like most?
"My personal favourite is the Magnolia flower although it cannot be used in a real life bunch for brides unfortunately due to the sheer delicate nature of the petals and stems, they break very easily and fall apart, but I just find them so stunning to look at"
What is the most commonly asked for flower/cake amongst brides to day?
"Definitely Peonies, they have been a really popular choice now for quite a while now with our brides. They come in a number of different shades of pink, white, coral and always look so pretty in a wedding setting"
As a trusted Brisbane wedding supplier, what would be your one golden tip or rule for enjoying longevity and success in your industry?
"Stay organised. Keeping good support networks around you and always maintain good relationships with other businesses"
And Lastly…..tell us one interesting fact about what goes into preparing an order for a wedding (behind the scenes) that not many of your clients would know about
"Most of my days start at 4am and I don't get home till 7-8pm as I have to go to the fresh flower markets before coming into the shop each morning. So I am most definitely a self-confessed work-a-holic but I love what I do and it's just part of my life now"