….a staggered series, of behind the scenes Q&A's with some of the hardest working people in the Brisbane bridal industry, bought to you by Puremotion Studio.
As we continue with our behind the scenes series into some of our favourite wedding suppliers in Brisbane, we turn our attentions to another business we were truly impressed with from the very moment we tasted their delicious rosewater infused cupcake icing, way back at a little bridal showcase where our stalls sat side by side.
Carla Burns; the Creative Director of Vanilla Pod Cakes (www.vanillapod.com.au), has a forged a name within the Brisbane Bridal industry, synonymous with some of the most sought after & bespoke cakes available for couples on their special day.
Not only does she take cake design to the next level, her unique flavour combinations and skillfully hand crafted finishes are what make Vanilla Pod stand out from the others.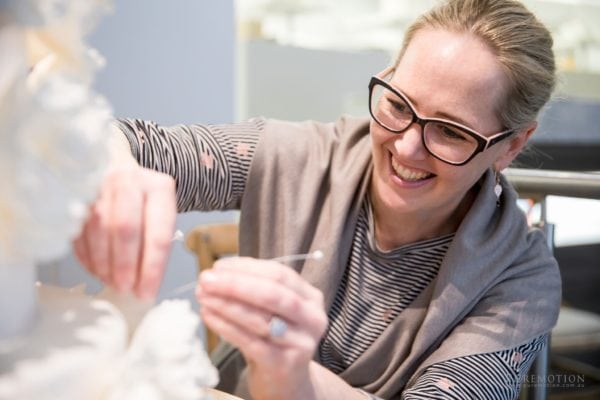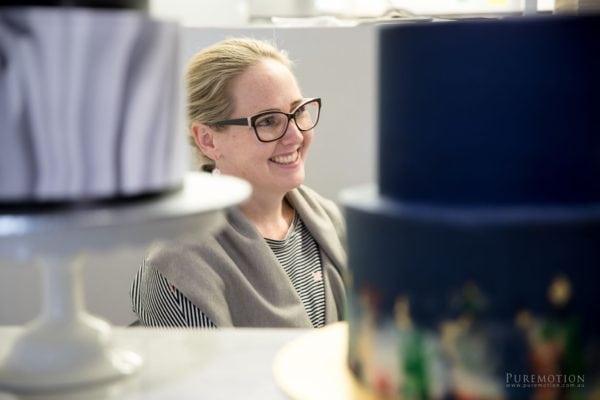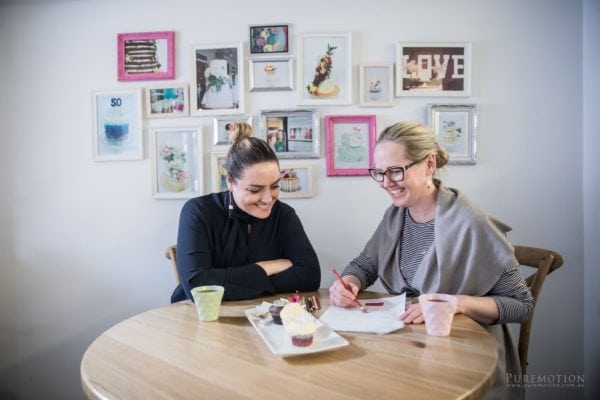 Tell us what it was that inspired you to get into the custom cake design industry and was there a specific moment when you realised this was your calling?
I grew up in a family bakery so cake making is in my blood. I went off when I was 17 to Art school and studied visual arts. I feel that having this knowledge is what gives us an edge now in my business.
I started Vanilla Pod in 2015 and within about 5 years we worked out that cakes were going to take off and the demand for creative cakes was growing at a rapid pace.
I've always just organically followed the market and always offered something a little avant-garde which is what my customers say is what sets us apart.
How long have you been doing what you do for?
We started Vanilla Pod 7 years ago and our Albion store has been opened for 3 years now.
Working in the wedding industry and directly with brides and grooms to-be, what do you find most rewarding and why?
Being able to create something that tastes as magnificent as it looks and giving them that ultimate experience that they want on their wedding day and bespoke for them.
We sketch the design right there with them so they can be involved in the creative process
Approx how much time goes into each job you do for a wedding?
It depends on the scale of the order. There is a breakdown of the artwork component
It could be anywhere from 7-8 hours upwards, depending on the size and grandeur of designs
What was one of your career highlights as a
One was on March this year when we took on our largest cake commission – it was a 10 tier lemon scented white chocolate mud to serve 320 dinner guests
We've been involved in over 11 showcases and expos and all of which have been via personal invitation so it's a great feeling to be sought after.
Where do you find inspiration from and how do you stay up to date with the current custom cake trends for brides and grooms?
We try and set our own trends but definitely through travel also. We recently came back from the UK and i took so much inspiration from things there that i found innovative or visually appealing.
I recently travelled to Tasmania and wanted to design something that represented the ruggedness of their landscape. I also drew inspo from the impressionist movement and i wanted to blend the both of these elements together. It resulted in a stunning design that is now one of our most popular styles and in high demand with our customers. Everything is hand painted on with buttercream. We like to apply a couple of different techniques that are different to other suppliers and we like to pioneer these designs so that we are leaders in what we do.
Do you have an all-time favourite flavour of cake? if so, what is it about this that you like most?
My all time favourite would have to be the chocolate raspberry layer cake. Its very opulent but totally delicious. It consists of a layer chocolate mud, layer of red velvet sandwiched together with a decadent chocolate mousse and a raspberry cream cheese frosting.
What is the most commonly asked for cake amongst brides to day?
Barely frosted cakes or rustic textured butter cream cakes are really popular as they give that really boho/rustic finish and they photograph beautifully. Some other popular choices are: rose and raspberry white chocolate mud, white chocolate mud with passionfruit mousse.
As a trusted Brisbane wedding supplier, what would be your one golden tip or rule for enjoying longevity and success in your industry?
I still, after 12 years, jump out of bed and LOVE what I do. You've got to have that passion. If you move with the market trends your business will grow and develop the way it should.
Referrals and building good relationships is another very crucial part of ensuring longevity in our industry and lastly, high quality product and service is key.
It takes a lot of hard work and dedication but it's become a way of life for us and we love it!